SA geologist strikes gold at science fest
|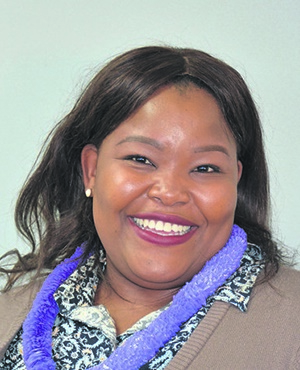 News24 reports that South African geologist Tshiamo Legoale arrived back in Johannesburg yesterday after being named the FameLab International Champion at the Cheltenham Science Festival in the UK on Thursday.
FameLab was started in 2005 by the science festival and operates in 31 countries. It identifies and encourages young scientists to share their ideas with the public and their fellow scientists.
When asked about her win, Legoale said: "FameLab was an amazing opportunity to meet scientists from other walks of life. "We shared knowledge, we shared our backgrounds and we shared our views on topics that affect the globe in its totality. It was amazing to have interacted with everybody that I met."
 Legoale, 27, works at Mintek, South Africa's national mineral research organisation, in the small-scale mining and beneficiation division, where she helps local communities legally mine the dumps that dot our landscape.
"We have an estimated 17.7 million tons of gold waste. All this gold was mined out previously, but tiny buy ventolin au amounts of this gold remains in the dumps," said Legoale. She is researching how to use wheat to harvest the leftover gold. This innovative approach could be a groundbreaker as it would provide socioeconomic benefits for communities living near the dumps.
Legoale described it as a win-win situation that could solve an environmental problem and benefit the poor. "Winning it [FameLab] was a surprise because all 31 contestants had done wonderful research. They all had really good presentations.
"I'm very grateful for all the support that I got from back home. Social-media users showed me a lot of love and support. When I felt unconfident, they gave me likes and that boosted my confidence a bit," said Legoale.
It is fitting that a young South African scientist should win during Youth Month and during the department of science and technology's Youth in Science and Innovation Indaba, which ended yesterday in Pretoria.