SAMREC/SAMVAL Codes and JSE Reporting Workshop, 28 and 29 June 2018
|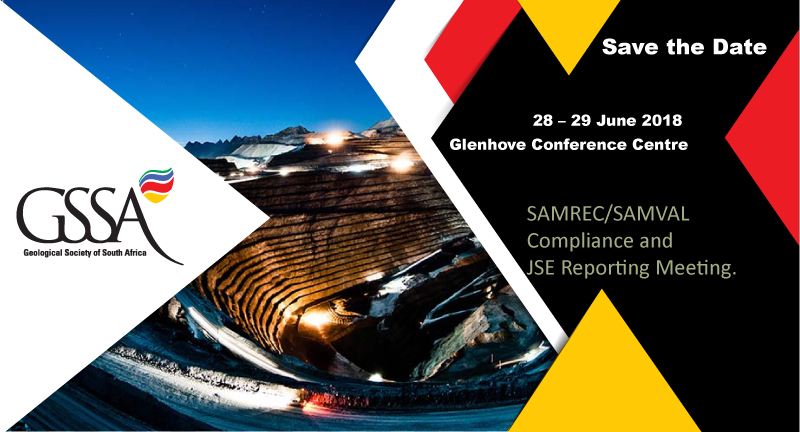 This two-day Workshop (28th and 29th June 2018) comprises an introduction to the SAMREC and SAMVAL Codes, and JSE Reporting.
Aimed at geologists, mining engineers and other technical specialists, who include or wish to include Competent Persons ("CPs") or Competent Valuators ("CVs") in their job description.
Day One will focus on the SAMREC and SAMVAL codes, as well as the requirements of CPs in compiling ler Public Reports.
Day Two will focus on the codes as they are relevant to the JSE Listings Rules, highlighting some of the issues experienced by CPs and CVs over the years.
Read more on the Scatterlings Conferences and Events website.
Conference Secretariat
Scatterlings Conferences and Events
Charne Millett-Clay: +27(0)11 463 5085