DEADLINE Tomorrow: 7th African Young Geotechnical Engineers' Conference Abstract submission deadline
The AYGE 2019 Abstract Submissions Deadline isThursday 31 May2018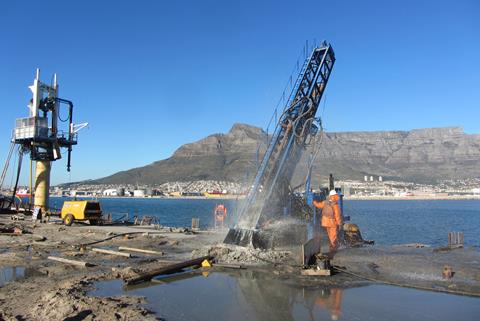 Call for Abstracts
The 7th African Young Geotechnical Engineerse provides up and coming geotechnical practitioners under the age of 35 an opportunity to write and present at a conference in a constructive environment as well as meeting other young like-minded individuals across the country.
The African Regional Conference (ARC),preceding the AYGE conference, will also initiate dialogue between junior and senior engineers while young geotechnical engineers acquaint themselves with the industry standards, new geotechnical developments and resources available to further their careers.
Abstract Submission Process
Please visit the AYGE website (http://www.arc2019.org/ayge-landing/) and click on the abstract submission link: http://arc2019.org/ayge/openconf.php.
Once you have > submitted your abstract you will receive a confirmation email with your reference number.
The scientific committee will review all abstracts and the presenting author (only) will be notified of the outcome. All submitted papers will be peer-reviewed, giving authors the opportunity to improve their submission.
Two papers must be submitted if you are under 35 and want to present at both the AYGE conference and the ARC 2019.
PLEASE NOTE:If you have already submitted a paper on the ARC 2019 website but it was intended for the AYGE conference, please send an email to ayge@arc2019.org and the organisers will correct this for you.